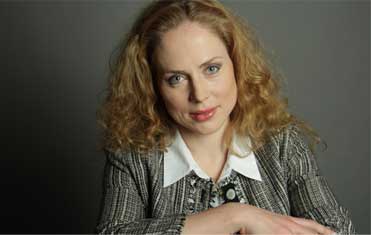 Individual Entrepreneur Koteris Tatiana was registered in Moscow in 2008.
I am your outsourcing partner and reliable contractor of any unforeseen and planned work in marketing, communications and advertising.
Why you treat me:
There is no possibility to hire and keep marketing or public relations employee.
No corresponding specialist among staff at a certain moment of time.
One-time marketing event (such as exhibition, tender, special project), the absence of relevant specialists.
Periodic promotions given to outsourcers.
Constant marketing and PR service in small volumes.
New project start-up business.
Budget saving and general expenses of the company and unwillingness to turn into a big Agency.
Tight deadlines, lack of resources and performers.
Biography
Born in Moscow, on June 23, 1978.
In 1999 graduated from Moscow State Open University with a degree in Management. In 2002 received the MBA qualification, having graduated from the Higher Commercial School of the Ministry of Commerce of the Russian Federation on a speciality "Marketing".
The professional career was began in 1994 as a personnal assistant in financial-investment company, where I have rose to the head of back-office. In the field of marketing work is from 1998 — the companies Procter&Gamble, Confectionery Association SladCo, advertising group Outlook Marketing&Communications.
In parallel with conducting activities as an individual entrepreneur, in 2008 I began working in IT market, since 2009 headed the Department of corporate communications in high-tech companies of AFK System.
Since the end of 2010, worked in the Federal project "PARK: industrial-agricultural regional clusters", promoting innovation, the cluster economy model, energy efficiency and biotechnology. Industries: agriculture, forestry, petrochemical and silicon complexes. Led joint activities with development institutions of the Russian Federation, educational, scientific and commercial organizations.